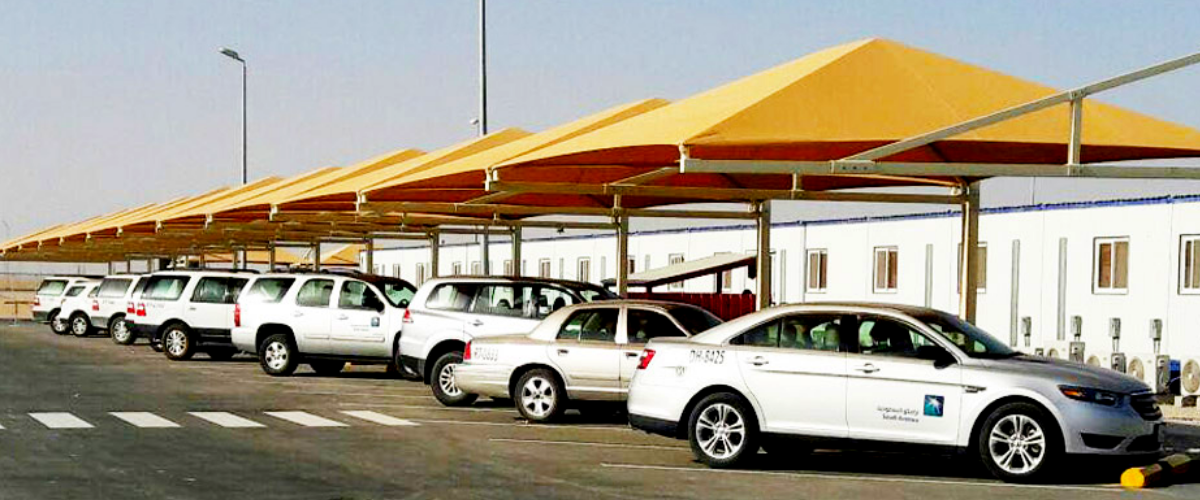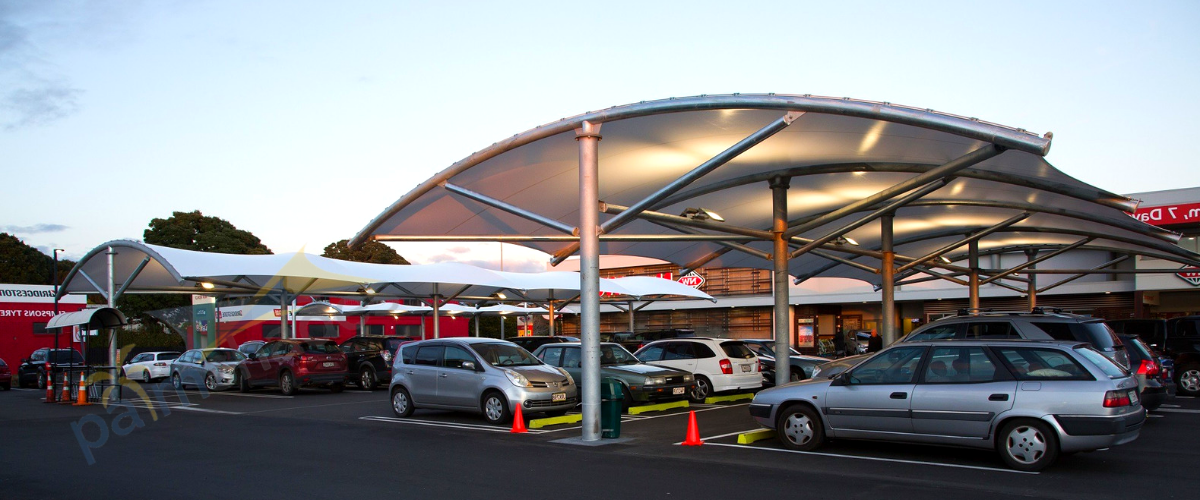 Car Parking Shades Suppliers in Dubai UAE
Do You Have A Car Park Shades Project We Can Help With?
Looking for Car Parking shades in UAE? We provide high-quality material Car Parking Shades in Dubai, Sharjah, Abu Dhabi and all other states of UAE with all supply and installation services. Our car shades are very durable for UAE hot weather and provide 100% shade to the cars that will maintain interior, glow, and shine of car for a long time. We provide both custom size and standard size car park shades with all necessary structure and fabric calculation of shades. We use high-quality Shading material for car shades like Ferrari PVC Fabric, Mehlar PVC, Knitted Mesh Fabric, PTFE Fabric, GRP Sheet, GI Sheet, K-Span Sheet etc. We use Galvanized Steel Structure, MS Structure with Epoxy, Aluminum Structure, for the shades that will give long life to the parking shades. We provide 5 to 15 years of warranty on parking shades structure and fabric.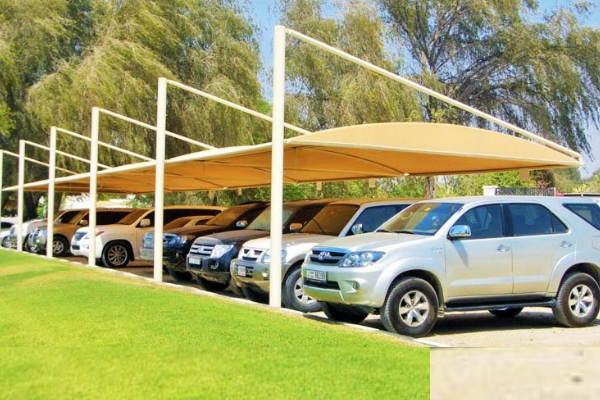 Cantilever Car Park Shade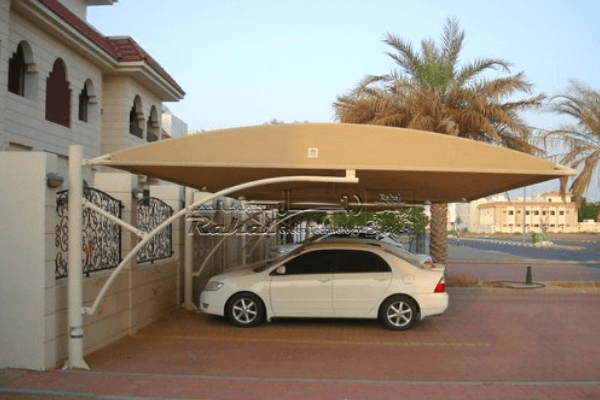 Bottom Support Car Shades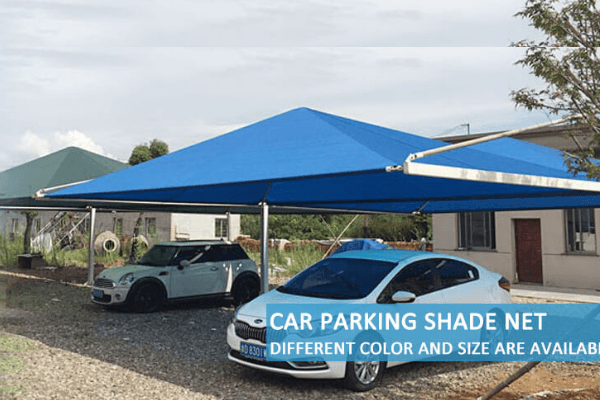 Pyramid Car Parking Shades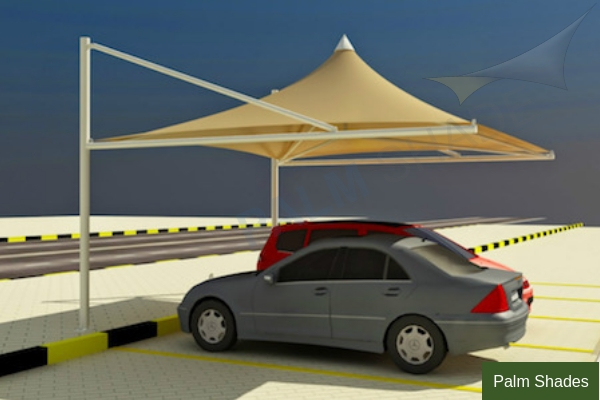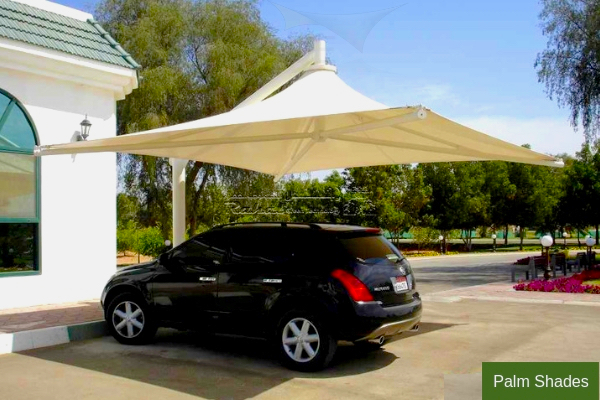 Umbrella Car Parking Shade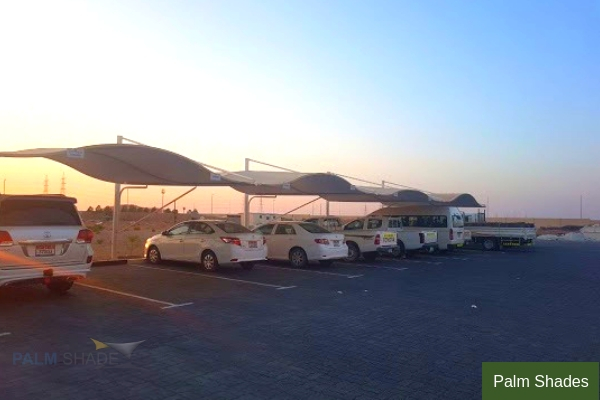 Wave Design Car Park Shade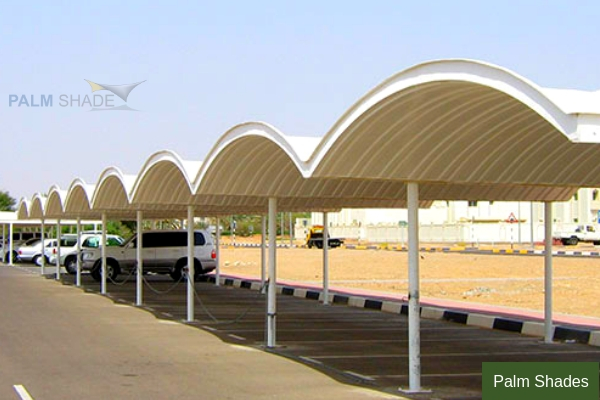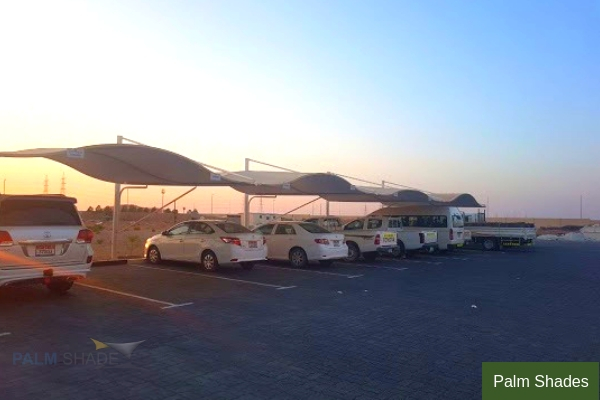 Wave Design Car Park Shade
Parking Shades Material
We Use High-Quality material for the car parking shades that will provide 100% UV protection to the car and maintain car shine and glow of the car in UAE's Hot weather. We use both waterproof and non-water-proof car parking shade material that provides protection in all weather condition. Our Car Shades material is as follows:
Shading Material: 
Commercial 95 Knitted HDPE Mesh Fabric ( Australian Made Gale Pacific)
PVC Fabric (Ferarri PVC Fabric, Mehlar PVC Fabric, Verseidag PVC Fabric)
PTFE Fabric (Verseidag PTFE, Obeaken)
Acrylic Canvas Fabric (Made in Spain)
GRP Sheet | FRP Sheet | Fiberglass
K-Span Car Parking Shades
Structure Material: 
MS Steel Structure.
Galvanized Steel Structure.
Aluminum Structure .
Stainless Steel Structure.
Galvanized Connection Accessories.
SS Connection Accessories.
Building Inspiring Spaces
Addition to shading our high-quality car parking shades products also increase the beauty of your outdoor area.
Only takes a few seconds!